The US is home to a total of no fewer than 66 dental schools. While this stat means there's plenty of choice for those keen on pursuing a career in dentistry, it also means that gauging which of the available schools and programs will be best for your education in dentistry can involve a lot of digging, detective work, and weighing up of the numerous attractive options. To help you separate the wheat from the chaff and create a shortlist of suitable schools, below we'll introduce you to our selection of the best ranked dental school in the US in 2019.
We reviewed dozens of dental schools to identify the very best of the best. We based our assessment on a range of factors, including cost, location, student life, available specializations, career prospects, financial aid opportunities, and student reviews.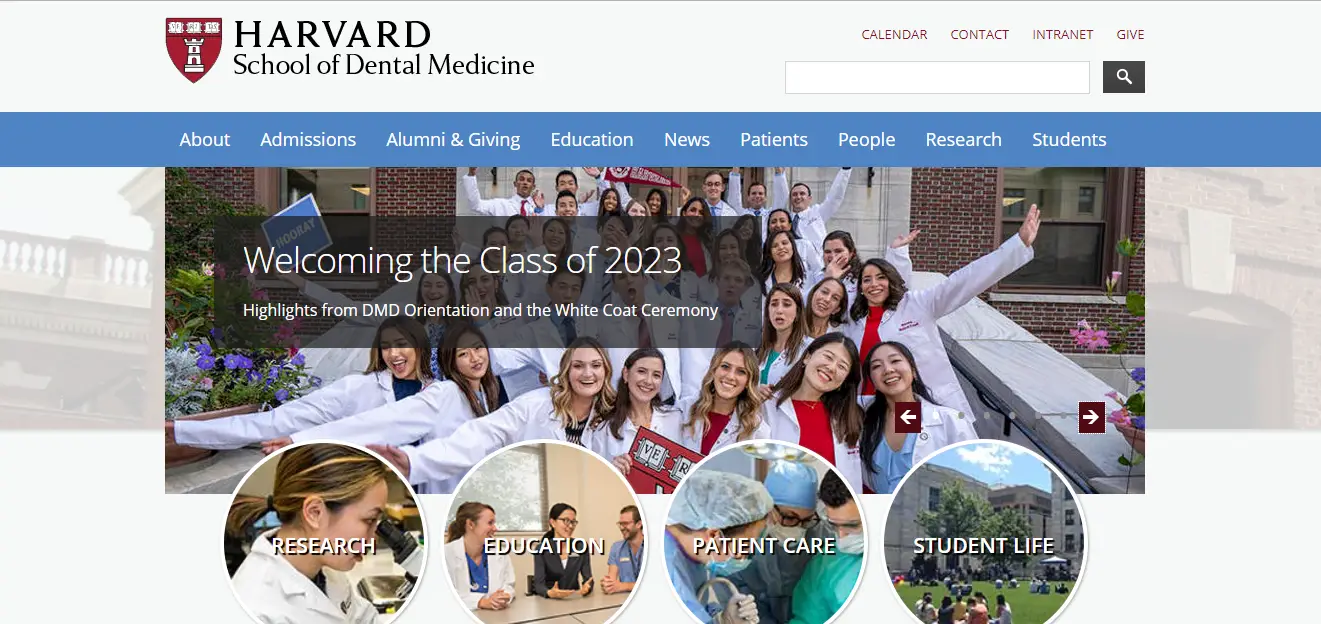 Harvard University
This college is one of the most prestigious in the US and its School of Dental Medicine is currently ranked #7 in the world by the QS World University Ranking.
Check Price
Having considered a large number of dental schools in the US, we chose Harvard School of Dental Medicine as our top pick. This world-famous school might be pricey and only admits around 35 students per year, but it offers outstanding career prospects and earnings potential for its graduates and employs a curriculum that fosters independent learning, critical thinking, and lifelong learning skills important to health-care professionals.
The 5 Top-Rated Dental Schools in the US
*Ratings are from Niche.com at the time of publication and can change
Our Top Pick: Harvard University
Harvard University has been a world leader in education for centuries and its School of Dental Medicine continues this longstanding reputation of academic excellence.
The School of Dental Medicine is not located in Cambridge, but in Boston's Longwood Medical Area, a few miles away, where HSDM students complete part of the curriculum while also gaining practical, hands-on experience of dental practice on real patients at Harvard Dental Center.
The school's innovative Pathways curriculum utilizes an interdisciplinary format that encourages independent learning, critical thinking, and lifelong learning skills important to health-care professionals. The curriculum incorporates new pedagogical techniques, eliminating lectures and utilizing flipped classrooms and team-based group activities in an effort to improve the academic environment for learners. As part of the HSDM, students must complete a research project in their second, third and fourth years.
This unique collaborative learning environment stimulates and challenges students to learn, think and apply their knowledge of science in new ways.
HSDM also offers a five-year DMD program that is designed for individuals keen to explore individual areas of interest by conducting in-depth research, pursuing other educational degrees, or becoming involved in international oral health projects.
HSDM Key Features:
Located in Longwood Medical Area, roughly 3 miles from Cambridge
Tuition fees are currently around $85,070 per year (this does not include living costs, travel, and other personal allowances)
Primary care medical rotation in first year of study
Required research project
Our Runner Up Pick: University of Michigan

University of Michigan
The UofM's school of dentistry is currently ranked #1 in the world by the Shanghai Ranking Consultancy and #5 in the world by the QS World University Ranking.
Check Price
The University of Michigan has a longstanding tradition of excellence in health-related fields and the School of Dentistry at Ann Arbor's #1 ranking in the list of the world's best dental schools by the Shanghai Ranking Consultancy demonstrates that UM merits its place on the shortlist of potential schools for anyone keen to receive the best dental education available in the most professional and innovative environment possible.
The school is home to 15 programs, 642 students, and 120 full-time faculty members. Its full-time, four-year DDS degree program integrates biomedical sciences, clinical sciences, and patient care to give students a comprehensive education in dentistry that prepares them for careers in clinical practice, research, or academics.
The school's Pathways Program also allows students a degree of flexibility and control over the specific direction their studies will take, offering two distinct directions of study:
The Selectives Pathway provides a breadth of experiences through participation in elective courses from the D2 to the D4 year, allowing students to enrich their DDS curriculum based on their own individual experiences and showcase these interests
The Immersion Pathway provides an in-depth focus on a chosen topic by the student and completion of a capstone project, where there is an expectation of dissemination of the results through scholarship that will inform the profession
UofM is also ranked #3 Best College for Student Life, #2 Best Big Colleges, and #13 Best College Campuses in America by Niche.
University of Michigan Key Features:
Located in Ann Arbor, MA
Tuition fees for non-Michigan residents are $68,370 per year (not including living and personal costs)
Ranked #1 dental school in the world by the Shanghai Ranking Consultancy
Emphasis on biomedical sciences and clinical care
Best Value Dental School: University at Buffalo, SUNY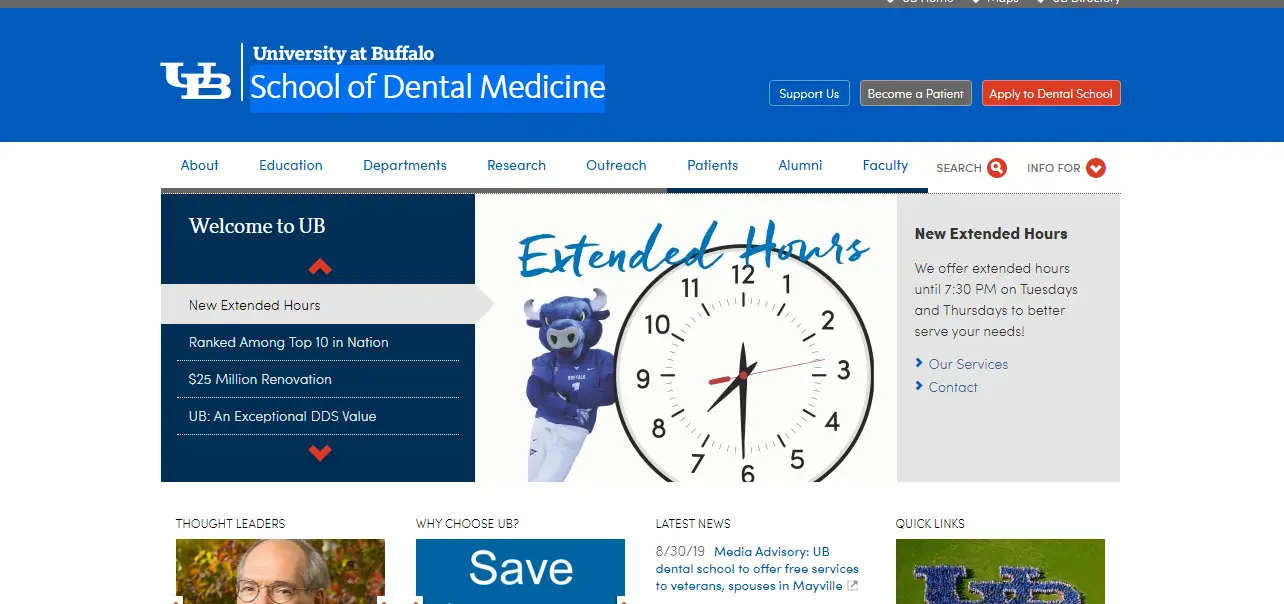 University at Buffalo, SUNY
UB's School of Dental Medicine was ranked #10 among dental schools in the US and #11 among dental schools worldwide in the 2017 global rankings of the Academic Rankings of World Universities.
Check Price
University at Buffalo, SUNY School of Dental Medicine offers prospective dentists the chance to qualify for their profession whilst paying 20% less in tuition than the national average, making it one of the best value dental schools in North America.
The UB School of Dental Medicine admits around 90 students per year and takes a very hands-on approach to learning, with students beginning patient care earlier in their program than at most other schools. Clinical training begins in the first year and continues throughout the program, including three half-days per week in the clinic during which students work closely with 4-8 assigned patients.
The UB DDS program begins with a comprehensive education in normal organ systems and anatomy, then advances through abnormal pathology, patient treatment, and clinical subjects. In the third and fourth years, students spend more time on clinical subjects and choose specialty areas based on their interests and career aspirations.
All students accepted into the University at Buffalo DDS program are considered for scholarships and there is no separate application.
University at Buffalo, SUNY School of Dental Medicine Key Features:
Located in Amherst, NY
$30,240 per annum
Over 4 years, UB costs $50,000 less than the average US dental school
Average GPA for admissions 3.55
Best Dental School for Orthodontics: University of Pennsylvania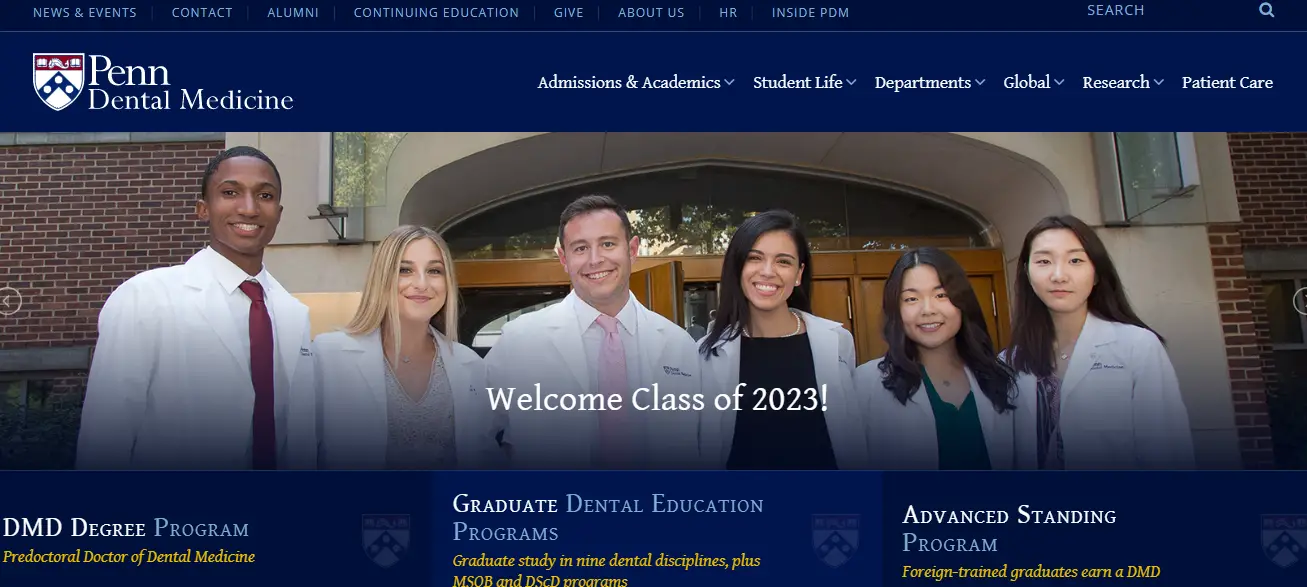 University of Pennsylvania
This Ivy League institution's top-ranked dental program offers students a wealth of opportunities for interdisciplinary study in many other professional areas and to combine their specialty training with advanced research and academic programs.
Check Price
The University of Pennsylvania's Postgraduate Program in Orthodontics integrates basic science and clinical orthodontics in a broad curriculum that is specifically designed to develop clinically proficient specialists with a deep knowledge of orthodontic theory.
The major part of the program consists of clinical education and training. Students are taught several corrective orthodontic regimens in order to gain a thorough understanding of the philosophy behind varying treatments and also the ability to apply them in a clinical setting. The course also gives students extensive experience in preventive and interceptive orthodontic care with pre-adolescents, the management of adult patients in TMJ therapy and orthognathic surgery, the interdisciplinary care of patients requiring complex restorative dentistry or advanced periodontal therapy, and instruction in computer applications for diagnosis, treatment planning, and practice management.
Students participate in rotations at the Craniofacial Clinic at The Children's Hospital of Philadelphia, where they are exposed to craniofacial anomalies and treatment, and observe a 3-hour cadaver dissection with special emphasis devoted to temporomandibular joint anatomy and associated structures.
Throughout the program, students are encouraged to pursue their individual research interests with projects that can span the diverse disciplines and research labs within Penn Dental Medicine's basic and clinical sciences and across the university.
University of Pennsylvania Post-Grad Program in Orthodontics Key Features:
Located in Philadelphia, PA
Tuition $63,482 per year
Ranked #9 Best Colleges in America by Niche
Specialty training can be combined with advanced research and academic opportunities
Best Dental School for Oral Surgery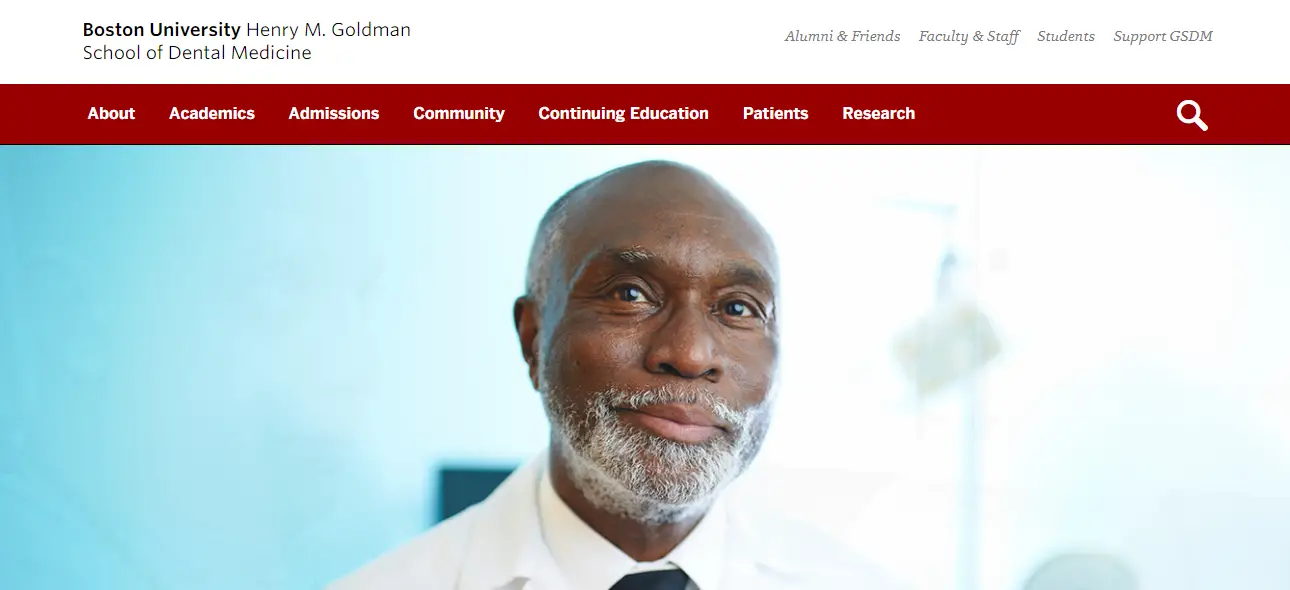 Boston University
One of the oldest, structured departments of Oral and Maxillofacial Surgery in the nation, since the early 1900's the department responsible for the delivery of this program has been a leader in Education, Clinical Care, Research, Administration and Community Service.
Check Price
Boston University
's Department of Oral and Maxillofacial Surgery at the Henry M. Goldman School of Dental Medicine has one of the largest faculties in the country, with 13 full-time OMS faculty members and over 25 part-time OMS attending staff contributing to the integrated didactic and clinical education of its residents.
Additionally, the hospital-based section of the OMS department has two Prosthodontists and one non-surgical TMJ and Facial Pain Specialist. The dental school section of the OMS department has two board-certified Oral Pathologists with varying areas of expertise who interact daily with residents, thereby adding a unique in-house, interdisciplinary character to the school's comprehensive surgical training experience.
The school offers a traditional four-year Doctor of Dental Medicine (DMD) program and a seven-year program that combines a BA from BU's College of Arts & Sciences.
The school also offers a Doctor of Science in Dentistry (DScD) in Oral & Maxillofacial Surgery, a program designed to train graduates capable of taking leadership roles in education, research, and health policy making. Candidates entering this program must have completed a 4- or 6-year Certificate of Advanced Graduate Study in Oral and Maxillofacial Surgery from a US-accredited program or its international equivalent.
The CAGS Oral & Maxillofacial Surgery Program is a four-year integrated curriculum of clinical training, basic science study, and research, all within hospital and dental school environments. The program is designed to provide the resident with the necessary didactic and clinical education to meet the requirements of the American Board of Oral and Maxillofacial Surgery and to become a proficient practitioner. All residents are exceptionally well prepared for careers in clinical practice, both in academic and private practice settings.
Boston University Key Features:
Located in Boston, MA
Four-year residency program
Excellent student-to-faculty ratio
Internationally-trained dentists interested in practicing in the U.S. can apply to our two-year Advanced Standing program
Ranked #11 Best Big Colleges in America by Niche
Who Should Go to Dental School
A career in dentistry offers plentiful opportunities in a challenging but highly rewarding field that is one of the most important healthcare professions.
Dental school is far from a walk in the park, but in addition to offering outstanding career prospects and earnings potential, dentists provide services that can and do play a large part in the betterment of people's lives. These services include more aesthetic or cosmetic procedures that can improve patients' appearance and self-confidence through a wide variety of cosmetic dental treatments, diagnosis and treatment of problems affecting the teeth, gingival tissue, tongue, lips and jaws that can lead to severe pain, and also the prevention of diseases and illnesses such as hypertension, periodontal disease, oral cancer, and even diabetes.
A few other appealing features about a career in dentistry include:
The chance to interact with people of all ages, backgrounds, and cultures
The ability to balance your professional with your own personal needs and private obligations
Job security
The opportunity to work in a wide variety of settings, including private practice, teaching, research, and public health and administration
Job satisfaction derived from the knowledge of helping others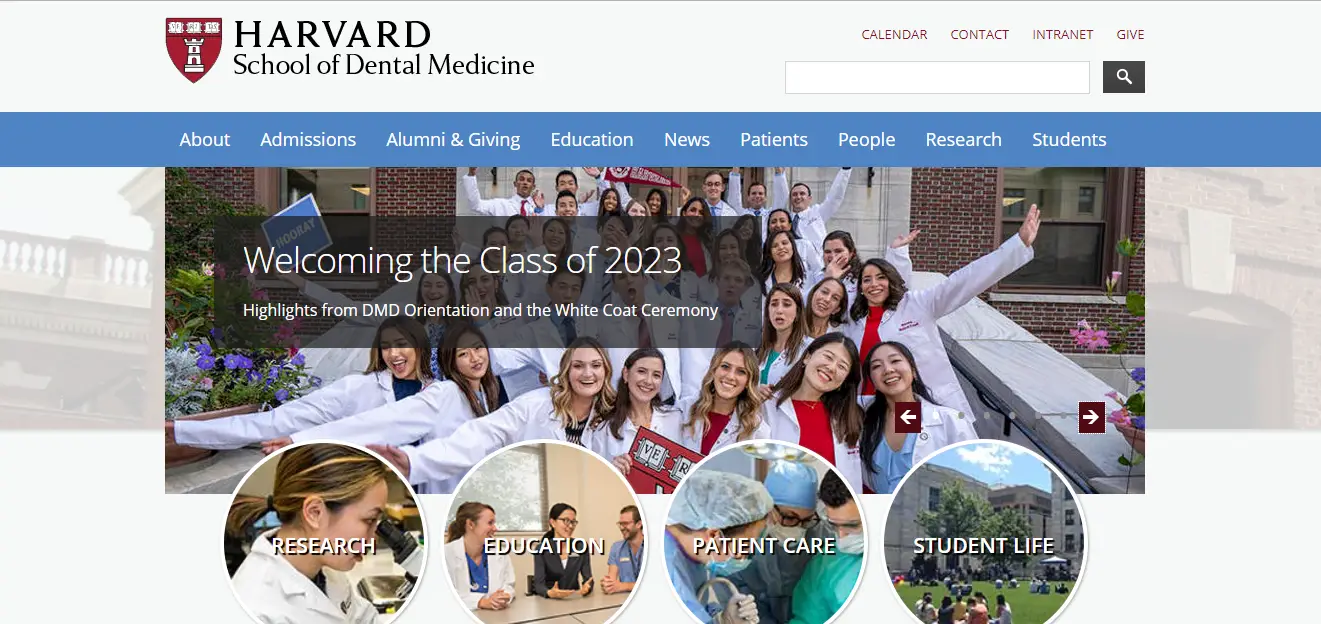 Harvard University
This college is one of the most prestigious in the US and its School of Dental Medicine is currently ranked #7 in the world by the QS World University Ranking.
Check Price
Important Factors to Consider
Cost. According to the Dental School Digest, the average loan held by dental school graduates in 2016 stood at $260,000, a figure sure only to worsen in coming years owing to the annual 2.4% increase in dental school fees. This figure, dauntingly, does not include other schooling expenses like administrative fees and living expenses. This being so, before setting your heart on any one school it's wise to ascertain exactly how much you are willing to spend on your dental education and then draw up a shortlist of schools that fall within your budget parameters.
Financial aid opportunities. Whether or not you can feasibly choose certain dental schools may well come down to the financial aid available, which may be greater for some institutions than others. An American Student Dental Association survey recently revealed that more than 30% of graduates in the survey had more than $300,000 in student loan debt. Given that this could take years (and years…!) to repay, your first step when applying to dental schools should be to seek funding that does not have to be repaid in the form of open scholarships, dental school scholarships and grants, fellowships and assistantships. The dental associations and private entities that offer grants, fellowships and scholarship programs to dental students in the US include: American Student Dental Association, American Association of Public Health Dentistry, American Dental Association Foundation. The other options to consider are service program scholarships such as the Public Service Loan Forgiveness (PSLF) and the Health Professionals Scholarship Program (HPSP). These scholarships are offered based on the student's area of study and cover everything from dental school tuition to books. Finally, for federal student loans and grants students can apply to Federal Student Aid (FAFSA), which helps you identify the type of financial support available, including programs like the Federal Work-Study Program, which offers employment opportunities to part-time students.
Location. A college's location can make the difference between enjoying your time at college or not. While for those who plan on commuting to college from home this isn't a big consideration, for those who expect to relocate to undertake a degree, we'd highly recommend asking yourself a few questions prior to choosing a college. Are you more of a city person or a small-town person? Would you like to be near any specific attractions necessary for fun in your downtime from studying (mountains, lakes, the sea, culturally rich areas, etc.)? Are you going to be comfortable living a long way from your family and friends? Finally, we'd also recommend visiting any colleges on your shortlist to get a feel for the area and see what it has to offer both on and off campus.
Student-to-faculty ratio. While this may not be a big issue if you are used to large class sizes and work well independently, if you prefer more personal attention from tutors and learn better in a more intimate environment, then the size of the classes you'll be studying in could well be a deal-breaker (or deal-maker). In most cases, information on student-faculty ratios can be found on the school's website.
Specialty subjects. While most schools of dentistry offer very similar core curricula, in some cases there are variations from one school to another. If, therefore, you are interested in pursuing a certain specialty, be sure to check whether or not you will have the opportunity to take classes in that area of dentistry at your chosen institution.
Student life. In most cases, choosing to attending dental school involves a four-year commitment. This being so, it's always a wise policy to ensure the school you attend has organizations or extra-curricular programs, clubs, and groups that will allow you to pursue any other interests you might have outside of your field of study. These may include sports clubs, school newspapers or radio stations, religious groups, social groups, social justice groups, political clubs, cultural clubs, and/or support groups.
Frequently Asked Questions
How many years does it take to be a dentist?
Full-time DDS and DMD dental programs take four years to complete, meaning that those who undertake a bachelor's degree first will spend eight years in education before becoming a fully qualified dentist.
What is the best major for a dental school? (what you should major in as an undergrad to have better odds of getting into dental school)
For the most part, dental schools expect applicants to have completed undergraduate degrees in a scientific field with courses such as biology, chemistry, anatomy, physiology, physics and mathematics, though requirements vary from school to school.
What GPA is needed for dental school?
The required grade point average (GPA) for admission to dental school varies from one institution to another, but most students accepted into a dental education program earn undergraduate GPAs of at least 3.25 and score above 18 on the Dental Aptitude Test (DAT), an exam designed to measure academic suitability for the dental profession.
How can I increase my chances of getting into dental school?
Getting into the dental school of your choice isn't easy and requires dedication and commitment in the years prior to submitting your application.
To increase your chances, we recommend the following:
Improve your overall GPA by retaking classes that you scored poorly in
Consider doing a post-baccalaureate program to earn credits that will boost your undergraduate GPA
Improve your Dental Admissions Test (DAT) score by finding a tutor and devoting as much time as pssible to study for the exam
Seek real-life experience in dentistry by volunteering with organizations like Global Pre-Meds
Other Dental Schools We Reviewed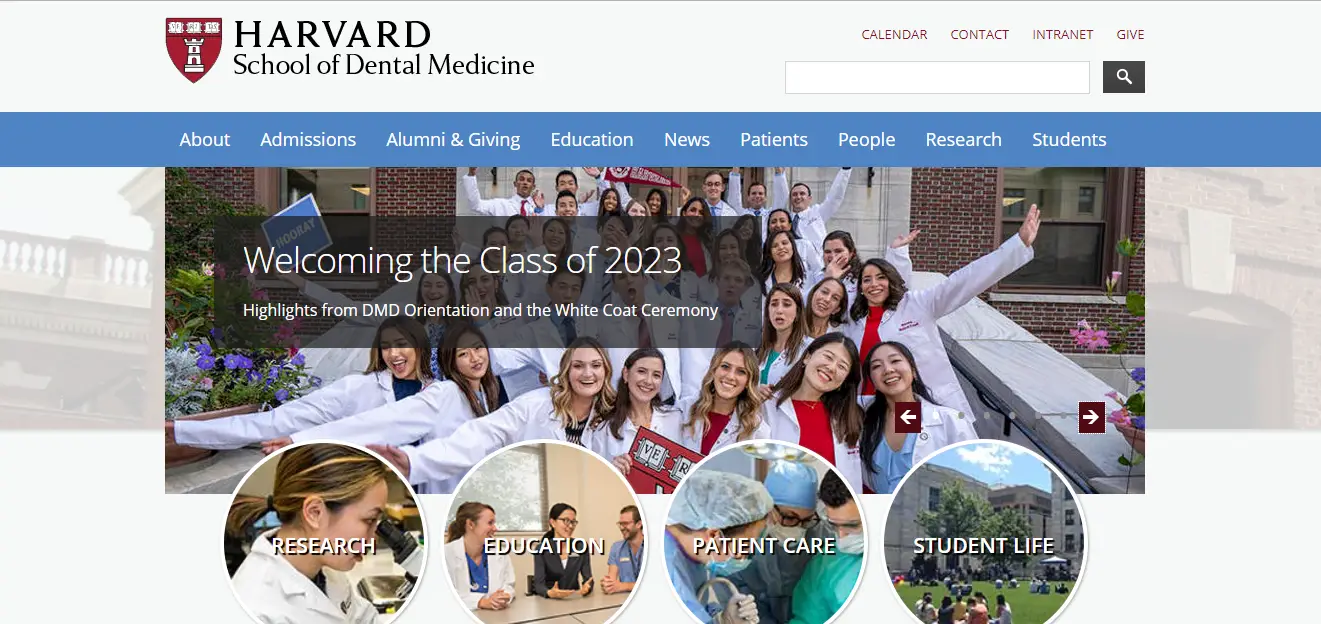 Harvard University
This college is one of the most prestigious in the US and its School of Dental Medicine is currently ranked #7 in the world by the QS World University Ranking.
Check Price
We looked at 20 other highly ranked dental schools. Even though they didn't make our 5 best dental schools list, they're the best of the rest and each is still a great option for your dental education. The information you'll need to compare each one is included with the listing.
Value Dental Schools
University of North Carolina School of Dentistry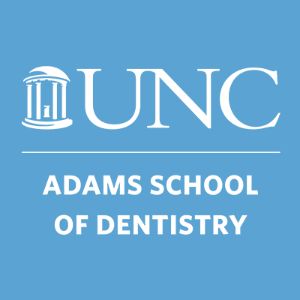 The University of North Carolina School of Dentistry offers a total of 16 educational programs and 90% of students enroled in its DDS Program receive financial aid. Academic divisions include Comprehensive Oral Health, Craniofacial and Surgical Care, Diagnostic Sciences, Oral and Craniofacial Health Sciences, Pediatric and Public Health.
Key Features: 
Located in Chapel Hill, North Carolina
Average GPA for admission 3.61
90% of students in DDS Program receive financial aid
15 advanced dental education and graduate programs
Cost: $25,258 (net per annum)
Virginia Commonwealth University School of Dentistry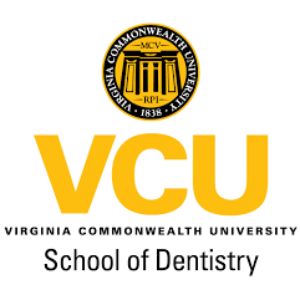 This very affordable school offers a 4-year DDS, a 4-year Dental Hygiene Program, and advanced education programs in general dentistry, endodontics, oral and maxillofacial surgery, orthodontics, pediatric dentistry, and periodontics.
Key Features:
Located in Richmond, Virginia
International dentist program provides opportunity for foreign-trained dentists to earn DDS degree
In 2018, the VCU School of Dentistry received a perfect accreditation review by the Commission on Dental Accreditation
Departments include Endodontics, General Practice, Oral and Maxillofacial Surgery, Oral Diagnostic Sciences, Oral Health Promotion and Community Outreach, Orthodontics, Pediatric Dentistry, Periodontics, Prosthodontics, and Oral Health Research
Cost: $16,806 net per annum ($29,613 for out-of-state).
The University of Illinois at Chicago College of Dentistry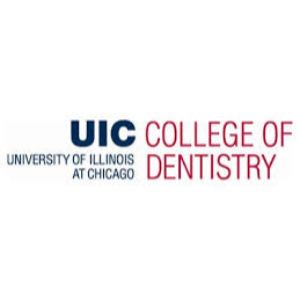 In addition to the DMD, UIC College of Dentistry offers a PhD, MS, Advanced Specialty Programs, and Multidisciplinary Oral Science Training (MOST) program to combine clinical training with research experiences. the school's service-learning curriculum offers a progressive, hands-on approach and students provide care to underserved urban, rural, and special needs populations by serving up to 16 weeks in community-based settings.
Key Features:
Located in Chicago, Illinois
50 annual admissions
Received the prestigious William J. Gies Award from the American Dental Education Association
State-of-the-art technology
Cost: $15,890 net per annum ($28,590 for out-of-state students)
The University of California at Los Angeles School of Dentistry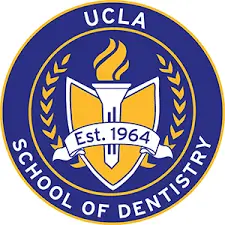 The UCLA School of Dentistry boasts a world-class reputation due to its excellent educational programs, internationally recognized faculty, and a teaching approach that seeks not simply to train future dentists, but prepare exceptional students that will become leaders in the oral health field.
Key Features:
Located in Los Angeles, California
UCLA School of Dentistry is consistently ranked one of the best dental schools in the nation
Programs include the 4-year Doctor of Dental Surgery (DDS) program, the Professional Program for International Dentists (2-Year Program), and advanced education or continuing dental education courses for those who are already a dentists
Cost: $15,637 net per annum ($27,882 out-of-state)
University of Missouri – Kansas City School of Dentistry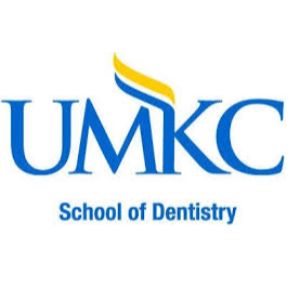 A world-class school offering academic programs in Doctor of Dental Surgery, Dental Hygiene, and Advanced Education Programs, all of which are designed to train future industry leaders.
Key Features:
Located in Kansas, Missouri
Affordable tuition with financial assistance and out-of-state tuition waivers for qualifying students
The UMKC SOD has a patient base that exceeds 60,000 visits per year
Doctor of Dental Surgery students begin clinical work almost immediately
Collaboration with the other UMKC life science schools – medicine, pharmacy, nursing and health studies
Cost: $15,306 net per annum ($27,882 out-of-state)
University of Maryland Baltimore College of Dental Surgery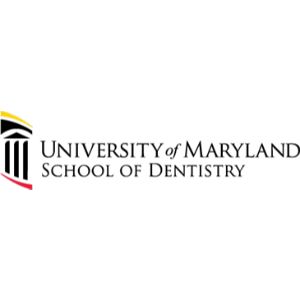 Established as the Baltimore College of Dental Surgery in 1840, the University of Maryland School of Dentistry (UMSOD) is the world's first dental college and offers exceptional educational programs for prospective members of the oral health professions, including a DDS, Denta Hygiene Program, Post Graduate and Dual-Degree Programs with multiple specialization options.
Key Features:
Located in Baltimore, MD
More than 7000 living graduates working in oral health professions
Serves nearly 27,000 patients each year
Students on average donate more than 7500 hours of community service in addition to their nearly 5000 hours of required training
Cost: $14,900 net per annum ($29,783 out-of-state)

Dental School for Orthodontics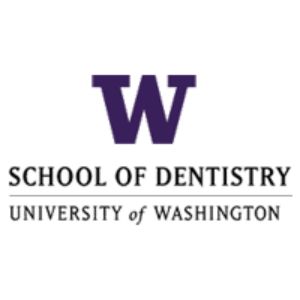 The University of Washington Graduate Orthodontics program consists of eleven quarters of academic course work, clinical training, and research experience, leading to a Master of Science in Dentistry (MSD) and/or a Certificate in Orthodontics.
Key Features: 
Structured as a 33-month program
Applicants must hold a DDS or DMD degree from an accredited dental college in the US, or its equivalent from a foreign institution
School ranked #9 World Dentistry Schools by QS World University Rankings
Five students are accepted each year
Cost: Approx. $30,000 for residents and $39,000 for non-residents
University of Connecticut School of Dental Medicine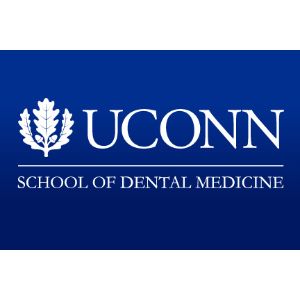 The post-graduate program in orthodontics at the University of Connecticut offers a "problem-oriented" curriculum that is developed around a wide spectrum of clinical and theoretical courses.
Key Features:
Located in Farmington, Connecticut
Research leader in bone and muscle biology, craniofacial orthopaedics, and clinical orthodontics
Courses include Growth and Development, Biomechanics, Biology of Tooth Movement, Biostatistics, Functional Oral Anatomy, Dentofacial Orthopaedics, Multidisciplinary Care, Functional Appliances, Developmental Biology, Connective Tissue Biology, Biomaterials, Craniofacial Anomalies, Cephalometrics, Basic Edgewise, Orthodontic Appliances, Practice Management, TMJ Dysfunction, Functional Considerations, Surgical Orthodontics, and Research
Cost: $25,531 (net per annum)
University of California, San Francisco School of Dentistry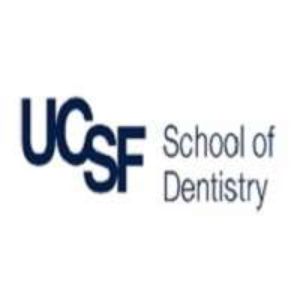 Founded in 1881, the UCSF School of Dentistry was the first of its kind on the West Coast. It offers outstanding DDS and dental hygiene programs and its full-time, 35-month orthodontics residency combines a foundation in basic science with clinical and behavioral training relevant to the delivery of orthodontic treatment.
Key Features:
Located in San Francisco, CA
35-month program
Upon completion of the program, students are awarded a certificate in orthodontics and an MS degree in oral and craniofacial sciences
Can be combined with a PhD in oral and craniofacial sciences
All graduates eligible for examination by American Board of Orthodontics
Cost: $43,000 net per annum
This post-doctoral program in orthodontics is a 36-month, full-time program designed to meet the eligibility requirements of both the American Dental Association for specialization in orthodontics and the certifying examination provided by the American Board of Orthodontics. Emphasis is on diagnostic procedures and treatment planning and the application of clinical methods designed to meet the treatment objectives for individual patients.
Key Features:
Located in Stony Brook, NY
Instruction provided through lectures, seminars, case presentation, conferences and clinical practice
Required presentation and defence of research project at the end of third year
Courses include Orthodontic Technique (Pre-clinical Orthodontics), Cephalometrics and Radiology,
Growth and Development, Orthodontic Theory and Practice, Head and Neck Anatomy, Diagnosis, Planning & Interdisciplinary Care, Clinical Orthodontics, and more
Cost: $16,854.00 per annum ($28,764.00 non-resident)
Saint Louis University Center for Advanced Dental Education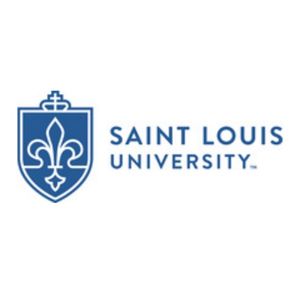 This medical campus located in midtown St. Louis has four state-of-the-art treatment clinics: endodontics, orthodontics, pediatric dentistry and periodontics. The 83-credit program in orthodontics includes three basic areas of training: an extensive and comprehensive clinical experience that involves diagnosis, treatment planning, active treatment and retention of patients representing a variety of malocclusions and craniofacial deformities; core courses that include biomedical sciences and clinical concepts; and orthodontic research.
Key Features:
Located in St. Louis, MO
Nine-to-one student-to-faculty ratio
83-credit course
Premiere dental program also has an imaging center with cone beam 3D imaging and an 18-station technique lab
Cost: $45,000 per annum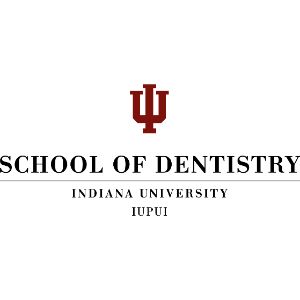 This program prepares students for a career in orthodontics by developing an appreciation of optimal occlusion, thorough knowledge of the dento-facial complex, an awareness of soft and hard tissue changes during growth and repair, and acquiring an understanding of the principles and materials involved in the biomechanics of treatment and proficiency in the techniques employed.
Key Features:
Located in West Lafayette, IN
Students must complete a minimum of 6 credit hours in a minor concentration and a total of 6 credit hours in research
Courses include Advanced Radiology, Clinical Oral Path Conference, Biostatistics, Orthodontics Grand Rounds, Research Orthodontics, Dento-Facial Analysis, and Surgical Orthodontics
Cost: $36,767 net per annum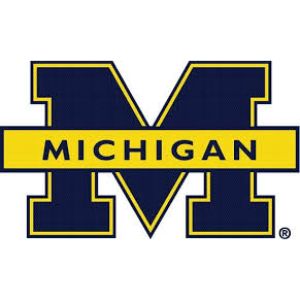 The UM orthodontic graduate program aims to produce world leaders in the field of orthodontics, whether they aim to pursue careers in clinical practice, academics, or research. It does so by providing each student with a strong scientific and procedural background complemented by additional emphasis on clinical experience, teaching, and/or research.
Key Features:
Located in Ann Arbor, MI
In the third year students have the opportunity to complete treatment of the majority of the cases started in the first year
Curriculum is designed to be flexible to allow students to focus on academics, research, or clinical practice
Required completion of a novel research project culminating in a thesis
Cost: $26,200 per annum ($44,500 out-of-state)

Dental Schools for Oral Surgery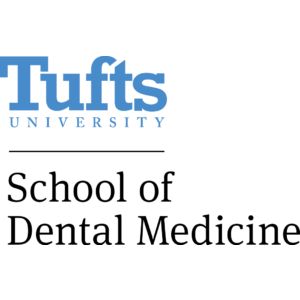 This four-year Advanced Education program in Oral and Maxillofacial Surgery (OMFS) provides students with a comprehensive academic background in biomedical sciences and surgical principles, in the diagnosis and management of medically compromised patients, and the fundamental knowledge, principles and surgical skills required in the treatment of major and minor OMFS problems.
Key Features:
Located in Medford, MA
Special emphasis is placed on major and minor oral surgery, as well as broad experience in out- and in-patient general anesthesia
Required courses include Physical Diagnosis, Oral and Maxillofacial Pathology, Head and Neck Anatomy and Laboratory Dissection, Pharmacology, Principles of Orthognathic Surgery and Orthodontic preparation, Evidence-based implant dentistry, Cardiopulmonary Resuscitation, Advanced Cardiac Life Support, and Advanced Trauma Life Support
Cost: $87,048 per annum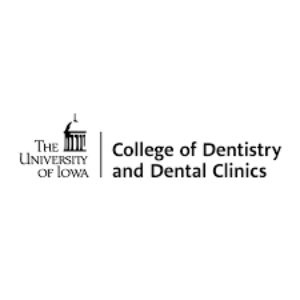 The University of Iowa Hospital Dentistry Institute's four-year, fully accredited residency training program in oral and maxillofacial surgery leads to eligibility for certification by the American Board of Oral and Maxillofacial Surgery, offers optional MD and PhD, and MS degrees, and  provides numerous opportunities for research.
Key Features:
Located in Iowa City, IA
Five full-time and 2 part-time faculty members
Three teaching facilities are used to provide educational and patient care experiences: University of Iowa Hospitals and Clinics University of Iowa College of Dentistry, Veterans Affairs Medical Center
All residents are expected to undertake a significant research project leading to a national presentation
Cost: $45, 508 per annum ($69,728 out-of-state)
University of Southern California Los Angeles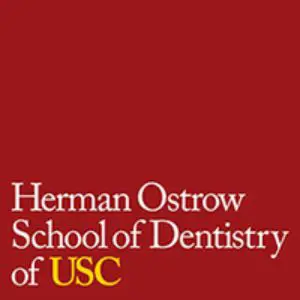 The Oral and Maxillofacial Surgery Program at the Herman Ostrow School of Dentistry offers two courses of study: a 48-month course leading to a certificate in oral and maxillofacial surgery that provides graduates with the necessary background for certification by the American Board of Oral and Maxillofacial Surgery, and a 72-month MD/certificate course, offered in conjunction with the Keck School of Medicine of USC, which leads to a medical degree in addition to the certificate.
Key Features:
Located in Los Angeles, CA
Program does not accept international applicants
Course accredited by the Commission on Dental Accreditation
Residents receive a monthly stipend during training.
Cost: $29,090 (direct and indirect costs)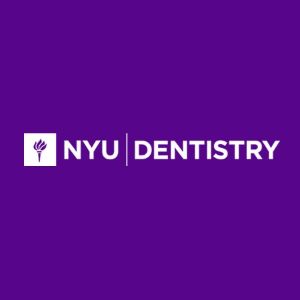 This four-year certificate program is based at the Bellevue Hospital Center campus of New York University Medical Center. The curriculum is designed to develop the clinical, academic, and communicative skills that will provide for diversified career options and the program is progressive in nature, offering increasing responsibilities and immediate participation in all aspects of patient care throughout the course of study.
Key Features:
Located in New York City, NY
Accredited by the Commission on Dental Accreditation
Residents paid stipend throughout program
Graduates will be prepared to pursue contemporary full scope Oral and Maxillofacial Surgery practice, obtain medical New York state licensure (6-year residents), and be prepared for specialty board examination
Course topics include maxillofacial trauma, pathologic lesions of the head and neck, correction of dentofacial deformities, maxillofacial reconstruction, temporomandibular joint surgery, dentoalveolar surgery, ambulatory general anesthesia and deep sedation, cleft lip and palate repair, management of odontogenic, infections, dental implants, management of facial pain, and facial aesthetic surgery
Cost: $49,062 per annum
Nova Southeastern University Fort Lauderdale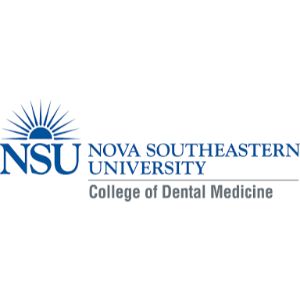 Nova Southeastern University in conjunction with Broward Heath Medical Center offers a four-year program in oral and maxillofacial surgery sponsored by the College of Dental Medicine. This clinical and didactic program is designed to meet the accreditation standards set forth by the Commission on Dental Accreditation of the American Dental Association and certification requirements of the American Board of Oral and Maxillofacial Surgery.
The program has been designed to give residents a broad academic and didactic experience in the complete spectrum of oral and maxillofacial surgery and to develop the clinical, academic, and communicative skills that will provide for diverse career options after graduation.
Key Features:
Located in Fort Lauderdale, FL
Includes rotations through a multi-hospital network, including two level-one trauma centers and two outpatient clinics
Particular strengths in the areas of maxillofacial trauma, reconstruction, cleft and craniofacial surgery, cosmetic maxillofacial surgery, temporomandibular joint procedures, and implant surgery
Residents are assigned to formal rotations in anesthesia, medicine, general surgery, trauma surgery, plastics, and head and neck surgery
Cost: $63,597 per annum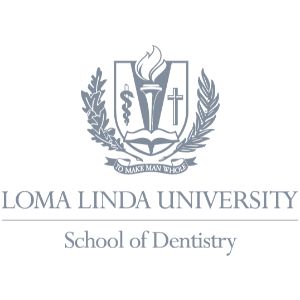 The Advanced Dental Educational Program in Oral and Maxillofacial Surgery at LLU is designed to prepare residents for the practice of the specialty and provide the foundation for the continued acquisition of knowledge and skills throughout their careers. The resident is introduced to research methodology and teaching to develop an increased awareness of their importance in assessing clinical procedures and patient management.
Key Features:
Located in Loma Linda, CA
6-year residency program (36 months OMS)
Graduates of the residency program are educationally qualified for certification by the American Board of Oral and Maxillofacial Surgery
The content of the program conforms to the Standards of the Commission on Dental Accreditation (CODA)
Cost: $34,481 (no tuition fees after third year)
University of Washington-Seattle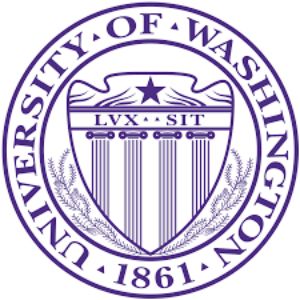 The UW Department of Oral and Maxillofacial Surgery conducts predoctoral curriculum in OMS, a 6-year MD/OMS-Certificate Residency Program, and a 1-year, hospital based, General Practice Residency (GPR).
Key Features:
Located in Seattle, WA
Accredited by ADA Commission on Dental Accreditation
6-year OMS Residency Program includes integrated didactic and clinical instruction in oral and maxillofacial surgery, medicine, general surgery, anesthesia, anatomy, and pathology
1-year General Practice Residency Program is designed to provide advanced training in all areas of dentistry in order to enhance the skills acquired during predoctoral education
Cost: $30,000 for residents and $39,000 for non-residents